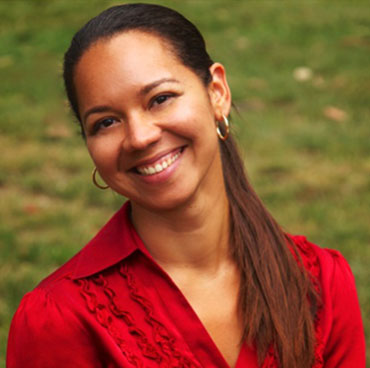 Dr. Yamilka Urquiza-Mendoza (she/her)
Doctor of Psychology (PsyD), California LMFT112227 and Florida TPMF275
I was born and raised in Cuba. I grew up in a very large family. Thus, relationships have been central and a very important part of my life. In relationships, I have experienced the important need to feel secure. We all want to feel connected and know that our experiences matter to the people we love. It is important to know that when we are in pain someone will be there to care for us.
I am a Doctor of Psychology, and a Bilingual (Spanish/English) Licensed Marriage and Family Therapist in California.  I am also a registered out-of-state Telehealth Provider for the state of Florida. You can verify my registration with the Florida Department of Health by clicking here.
I earned a Bachelor of Science in Psychology from Lynn University, Boca Raton, Florida, graduating Summa Cum Laude, and my Master of Art in Marriage & Family Therapy from Alliant International University-San Diego, with an additional certificate in Latin American Family Therapy. I also completed my Doctor of Psychology degree at Alliant.
I have specialized training in Emotionally Focused Therapy (EFT) for couples and families. I also have specialized training Accelerated Experiential Dynamic Psychotherapy (AEDP). This last modality I utilize in my work with individuals.
I am an approved Supervisor by the American Association for Marriage and Family Therapy (AAMFT) and an AAMFT Clinical Fellow.
I currently serve as a member of the Diversity Committee for the International Centre for Excellence in Emotionally Focused Therapy (ICEEFT). Our mission is to support a transition within the EFT leadership and community from a diversity awareness approach to one that is actively anti-racist and anti-bias, with a goal to eliminate harm, exclusion, and marginalization. The Diversity Committee will research, provide board recommendations, and support actions that will promote fairness and inclusion in our training and in our model.
I also teach master and doctoral students in the Couple and Family Therapy program at Alliant International University.
My theoretical orientation draws from systems, humanistic-experiential, neurobiology, and attachment theory approaches to treatment. This means that not just you, but those around you are an important part of what has brought you to my office. Even if they are not in the therapy room with us. It also means that I have complete trust in you to make choices that promote your growth and health. As such, I will collaborate with you with the assumption that you bring adaptive and responsive capacities that promote healing and growth.
I have experience working with individuals, couples/partners, and families experiencing distress from a variety of life challenges. I am committed to helping you restore and heal by undoing your aloneness. I am committed to providing a safe place for you to share your unique story and experience healing in a safe relationship. We are not meant to tackle life's challenges alone. I invite you to come and share those with me, for when we share, our burden becomes light.