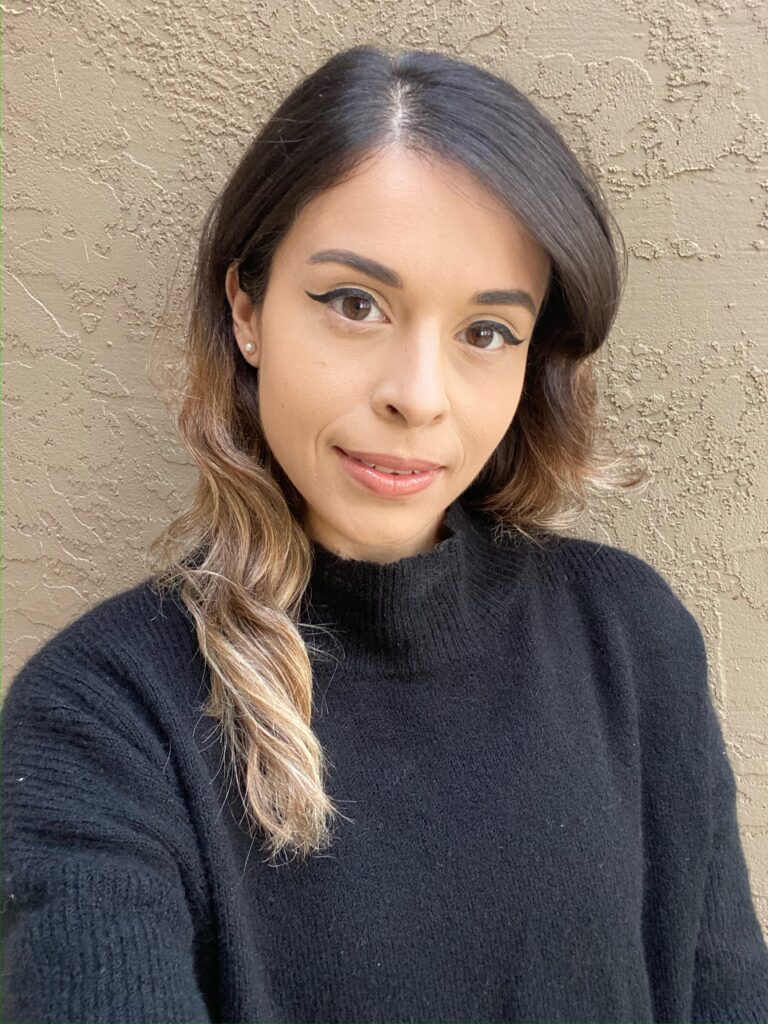 Vanessa Gonzali (she/her), M.A.
Registered Associate Marriage and Family Therapist
I am a Latinx bilingual (she/her pronouns) therapist welcoming everyone in whichever path they are. Sometimes we are little lost, sometimes we feel broken, it always helps to know we are exactly where we are meant to be, and we have everything we need inside of us.
I love to connect with my body through dance (salsa and bachata) and music, I am a certified yogi, lover of fitness and movement especially pilates and hiking, and mom to two beautiful cats.
I strongly believe we are all humans trying our best with the tools we have, the experiences we have lived, and our level of consciousness. As humans we are wired for connection, to build relationships, and at times we may not have the tools to build effective connections with our self or others. The work starts within us and between us. It would be an honor and privilege to be part of your journey. To work and welcome all of your parts and strengthen your Self.
I hold a Master of Arts in Marital and Family Therapy from Alliant International University – San Diego.
I have specialized training in Emotionally Focused Therapy (EFT) for couples, families, and individuals.
I work through a client-centered approach, with a compassionate and gentle lens, working experientially, body centered, and emotionally focused. Through insight, we can accept and love ourselves, the beauty of our experiences, and hence grow our power to become the authors of our own story.
Life has ups and downs with a spectrum of experiences, emotions, and thoughts. It is not always easy to navigate those alone and we do not have to. We can build safety in our body, tolerate the unknown, build strength to face our fears, and learn to breathe- one breath at a time.  We can learn that healing can be messy and a lot of work, but also beautiful.
I look forward to connecting with you to learn more about how I can support you along your journey.
You may schedule an appointment with me directly by calling or sending a text to (619) 929-0132. You may also e-mail gonzali.therapy@gmail.com.